//support:US//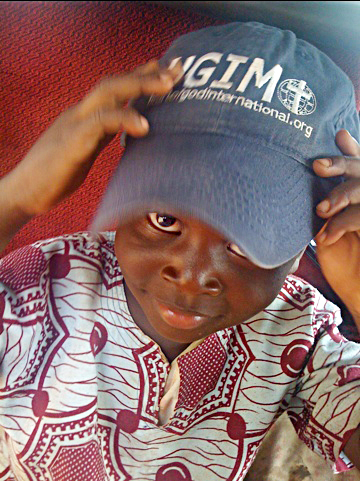 Heart of God International Ministries has taken important steps to make the process of donating to any one of the member ministries easy, secure, and cost effective.
All donations, pledges, or sponsorships for Heart of God Haiti, Heart of God East Africa, Heart of God India, Soldiers Bible Ministry, and all related projects can be easily transacted on this one central web page. You may make a one-time or recurring transaction using your Visa, Master Card, American Express, or Discover card, or you may opt to use PayPal or other forms of supporting your cause(s) listed below. You also have the option to donate by "eCheck" using our totally secure system.
It is never a mystery what happens with your contribution to any of the member ministries of Heart of God International. Although there are many costs associated with running a ministry such as HGIM, we take care to keep our administrative costs as low as possible. Our Board of Directors personally contribute to the General Fund to help offset the administrative expenses. We feel it is extremely important to be able to assure you that your money is being applied to accurately represent your intentions, not applying excessive administrative deductions which diminish the power of your giving. In fact, this is what sets Heart of God International Ministries and it's subsidiaries apart from most non-profit organizations.
We are also pleased to announce that GuideStar has accepted Heart of God International Ministries as a "Valued Partner" for financial accountability, transparency, and compliance to non-profit governance policies and practices. If you have any questions, please feel free to contact us at hgim@heartofgodinternational.org.
Donate by Credit Card or eCheck
Click on the link below to make a secure Credit Card or eCheck donation.
Note: A new window will open and you will be forwarded to our secure WebLink Page which directly interfaces with HGIM's financial institution. This preserves your privacy and insures your security when making online donations to any of HGIM Network's ministries. If you have any questions, please don't hesitate to let us know. Thank you!
Donate by Phone
You can make your eCheck or credit card donations over the phone. Simply call the ministry office and we'll process your donation for you. It's easy. It's safe. It's secure.
1.419.933.7000
Office Hours: 8:30 AM to 6:00 PM EST
While we try to be available to receive your calls as much as possible, there will be times when it's impossible. Should we not be available, please leave your name and telephone number and we'll get back with you as soon as possible. Thank you for your understanding.
Donate by Mail
If you prefer to simply write a check or send a money order, please feel free to send your donation by mail to our corporate offices. If you have an email address, please let us know so we can thank you via email and save the cost of postage. Of course, if you don't use email, you will receive an acknowledgement via USPS.
Heart of God Haiti
c/o HGIM
P. O. Box 248
Willard, OH 44890-0248
Thank you so much for your prayerful and generous support!
Donate with PayPal
HGIM will always accept your contributions using PayPal if it is your preference. Simply click on the button to complete your transaction.

…
Please use the comment box provided on the PayPal form to help us know how to apply your gift. You can also include a message to the ministry of your choice; it will be forwarded to the Executive Director upon receipt. If you have any questions, please contact the Accounting Department at accounting@heartofgodinternational.org. Thank you for your continued support!
//give:CREATIVELY//
You Can Greatly Impact Lives Even If You Have No Extra Cash
Creative Giving is just that … using some creativity to impact Heart of God Haiti, many times without directly impacting your personal budget.
Times are tough! We know that! We also know there are many people who want to help but who just can't afford to write another check or think their small contribution might not help! That's why we are offering some "Creative Giving" options to give you ideas for other ways you can get involved in the ongoing support of the ministry in Haiti.
The bottom line is this … our goal is to be a constant reminder to the children and staff at the Orphanage that Jesus loves them and He is moved with compassion as He sees their needs. Through your support, whether cash or non-cash, you are sending a message that is being received loud and clear: God has not forgotten them and He'll use a variety of means to meet their needs as they continue to put their trust in Him for their provision.
Online Searches


GoodSearch, a search engine powered by Yahoo!, gives 50 percent of its advertising revenue to charities. By specifying HGIM as your charity when you search the internet through GoodSearch, you can help support the work in Haiti! Click here to learn more.

Online Shopping


GoodShop links you to many of the best-known retailers, from Amazon.com to Zales. Choose HGIM as your charity, we'll receive a percentage of your purchase prices at no cost to you! GoodShop even provides coupons and discounts! Click here to learn more.

Team Efforts


Heart of God Haiti has developed a special "Team Effort" plan for fundraising. You can sign up to hep solicit donations, even if you're unable to write a check. Just share the link with your friends and colleagues to spread the word. Click here to learn more.

Travel Rewards


Do you have air miles or frequent flyer points you may not need? Donated air miles help Heart of God Haiti's staff to make important or unscheduled trips, by freeing up ministry funds to be used for other important ministry commitments. Click here to learn more.

Third Wish Fundraising


One way to make a positive impact on Heart of God Haiti's budget without dipping into your personal budget is to contact Third Wish, Inc. and set up a fundraiser right where you live. No cost to you and a great return for your efforts! Click here to learn more.

Customer Reward Cards


Many grocery and retail stores allow you to link your customer rewards card to a charity of your choice. You can check with your favorite stores to learn if they offer this program. Imagine supporting Heart of God Haiti with each purchase!
//financial:ACCOUNTABILITY//
Heart of God Haiti is partnering with Heart of God International Ministries, a 501(c)3 non-profit organization. Donations to Heart of God Haiti are tax deductible. Monthly receipts are sent to donors; a year-end tax receipt is sent to all contributors during the month of January. Your donations are vital to our ability to fulfill the mission of the Heart of God Haiti, as outlined in this website. The Board of Directors of Heart of God International Ministries affirm that all donations designated for this and all specific projects are applied directly to those projects to reflect the donor's intentions. It is further affirmed that no individual or entity personally benefits from any designated donation, pledge, offering, or gift; all receipts are applied 100% to the ministry efforts accomplished under any or all of the ministries networked together under the parent organization of Heart of God International Ministries. Your gift is tax deductible and will be used to carry out our ministry and charitable purposes. Your generosity is essential for our outreaches. We are grateful for your support. Please click here to make a donation.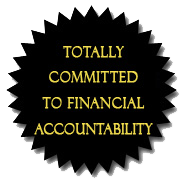 Disclosure Requirement for Solicitation of Contributions Pursuant to New York State Executive Law §174-b
Any solicitation of contributions used by or on behalf of a charitable organization, which is required to register and file annual financial reports with the New York State Attorney General pursuant to Article 7-A of the Executive Law, must include a statement that a copy of its latest annual report may be obtained, upon request, from the organization or from the New York State Attorney General's Charities Bureau, Attn: FOIL Officer, 120 Broadway, New York, New York 10271. A charitable organization is prohibited from including such a statement if it has failed to comply with all registration and filing requirement.s If the charitable organization has not previously been required to file an annual report with the Charities Bureau, the solicitation must state the date when the annual report will be filed.
Disclosure Requirement for Solicitation of Contributions Pursuant to California State Executive Law
Before making any solicitation in person for a gift of charitable funds, the solicitor must disclose to the prospective donor before the solicitation certain written information about the charitable organization. This information may be presented on a card entitled "Solicitation or Sale for Charitable Purposes Card" or any other printed material. The disclosure must include the name and address of the organization that will use the funds for charitable purposes, its tax-exempt status and the percentage of the gift that is deductible. If a solicitation is made by a volunteer who does not receive compensation for the solicitation, the volunteer can satisfy the disclosure requirements by providing the donor with the name and address of the charitable organization and the charitable purposes, and by stating that financial information about the organization may be obtained by contacting the organization at the address given.