THE REAM TEAM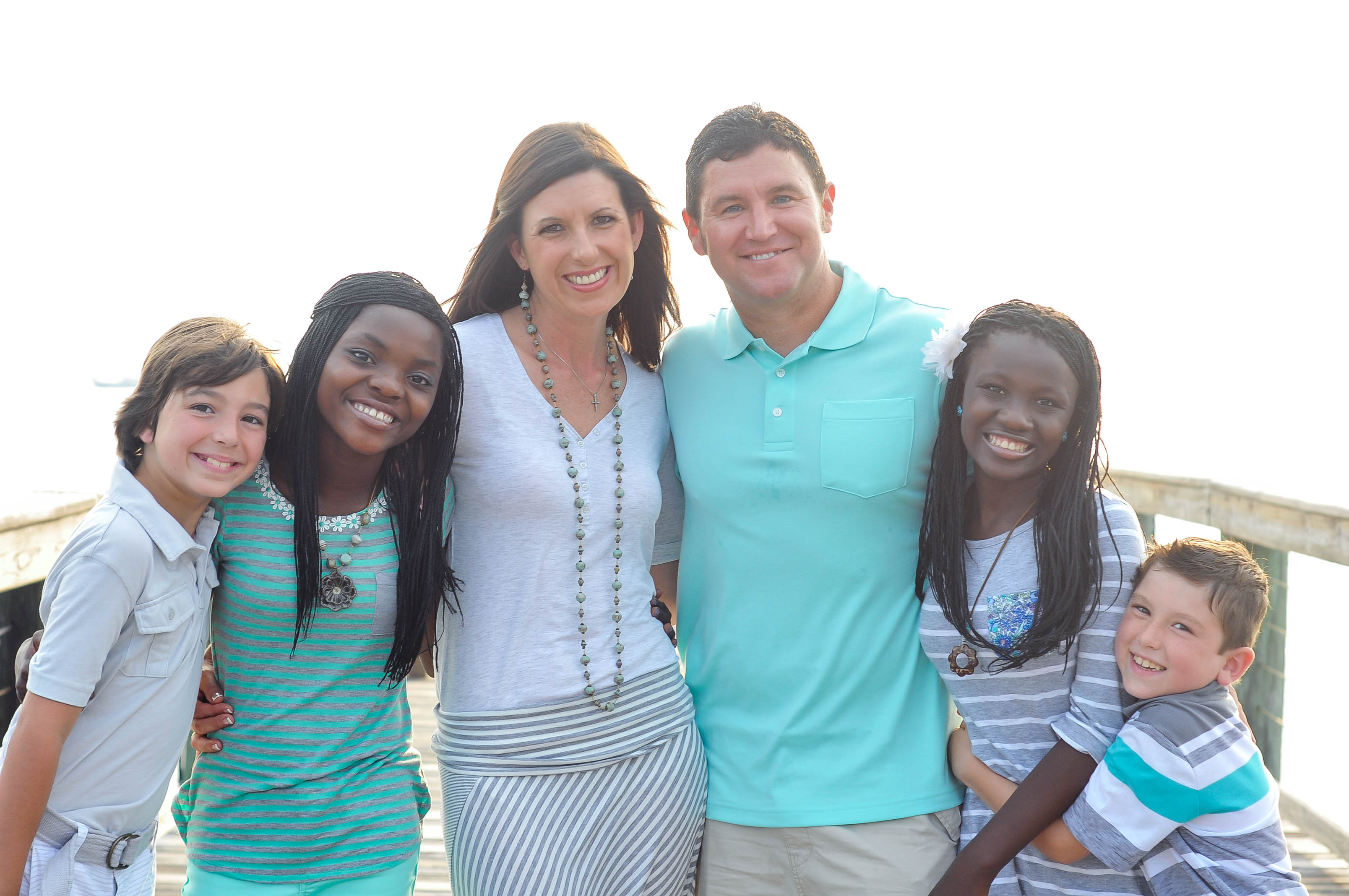 The Ream Family is very excited to serve the Lord in Haiti and partner with HGIM. Two years ago the Ream's were serving at a church in Texas when a friend asked if they would be interested in teaching Bible at a Christian school in Haiti. Soon afterward through many open doors and answered prayers it became very clear that God was leading them to Haiti. The Ream's spent two years traveling back and forth to Haiti while processing their daughters' adoptions prior to moving to Haiti. Many years prior to this were spent praying over God's calling them to serve in long term overseas missions. They began building a relationship with HGIM after their first year spent in Haiti and have since found a common ground and shared enthusiasm in ministry focus. First and foremost the focus is making sure people understand the gospel. There is a great need for the church to share the GOSPEL with no strings attached as Paul laid out in 1 Cor 15:3-4. Jesus died for our sins and rose again. It is JESUS, + nothing – nothing. It has been incredible to see people's faces light up as they understand the true gospel for the first time. The Ream's main focus is to teach others this life transforming truth. They are privileged to do so through a variety of ministries investing in the lives of pastors, men, women, students, children, adoptive families and others who visit Haiti.
Pastor Trainings
Many years ago God burdened Eric's heart for pastors and church leaders who do not have the privilege of attending a Bible College or Seminary. During the summer and on weekends, Eric spends time training pastors and leaders in Haiti and traveling to other parts of the world.
During the school year, Fridays are set aside to give Eric opportunities to invest in Haitian pastor trainings. Eric travels around Haiti to invest in local pastors and churches on the weekends and meets with some individual pastors for equipping and encouragement on a regular basis.
English Tutorials
Eric began teaching a few high school students in a local neighborhood and word spread quickly. There are now many adult students who desire to learn English. God has opened the door for the gospel and discipleship by spending time with eager students through teaching English.
KOFAEL
KOFAEL is a Christian non-profit program for women in Haiti that Elisabeth Ream helped start with Haitian friends in 2011. KOFAEL provides micro loans to women who have many challenges due to the economy/natural disasters that have wiped out their small businesses in the past. The mission of KOFAEL is to educate and empower Haitian women to become independent (not dependent on foreigners and government) and build back the economy while providing for their families in Haiti. The program in Port au Prince has been very successful and is now open to expanding to other regions of Haiti. Eric and Elisabeth Ream serve on the board for KOFAEL and are on the ground financial accountability and advocacy for the Haitian run program.
Hospitality House
During their many years serving in youth ministry the Ream house always had an open door. This has carried on to ministry in Haiti where God opened doors for the Reams to rent a beachside home with room for the many guests that come their way. The Haiti Hospitality House is open to serve small teams and families visiting Haiti, families adopting children from Haiti needing a place to stay while waiting, families returning to visit Haiti with their adopted children, and for teachers and others volunteering with El Shaddai learning center in St. Marc. It is also a beach retreat center where the women in the KOFAEL program, Haitian friends, and other missionaries in Haiti can come to be encouraged and refreshed. You too are invited to come and stay and see what God is doing in Haiti!